The Young Leaders Circle
They are 11. They are pharmacists, lawyers, analysts, directors. And they all dream of a world free of sexual violence.
The Young Leaders Circle is a group of young professionals who are pooling their diverse knowledge and resources to raise awareness of the Foundation's cause.
This new generation of ambassadors seeks to harness their expertise and networks to make a difference. They are already hard at work raising awareness among their immediate circles and communities. The Young Leaders want to spark new dialogue and lead the way to a change of mentality. The goals are empowerment, collaborative prevention, and action.

Laurence Massicotte, L.LB
Lawyer at Bélanger Longtin
Chair, Young Leaders Circle
Laurence was called to the Quebec bar in 2014 after completing her articling at the Professional Liability Insurance Fund of the Quebec Bar. She joined the Belanger Longtin team in 2015 as a litigation associate whose practice focuses on civil and professional liability as well as insurance law. She completed a Juris Doctor in North American Common Law, Laurence was called to the Upper-Canada Bar (Ontario) in 2015.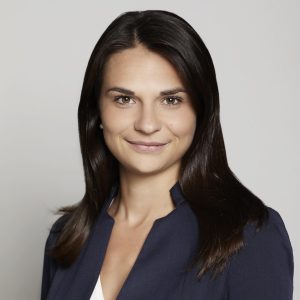 Laurence Angers-Routhier, LL.B.
Lawyer at Langlois avocats
Laurence Angers-Routhier is a lawyer in the commercial litigation group of Langlois lawyers. As part of her practice, she works on complex cases relating to issues of product liability and contract law as well as class actions in the banking sector. She further works in constitutional and administrative law matters. In this regard, she has a keen interest in issues affecting government and public affairs.
Farinaz Bahmani
Senior Manager at Deloitte
Farinaz Bahmani is a Senior Manager on Deloitte's business taxation team. She provides tax consulting services to public and private corporations in various industry sectors. Her clients include financial institutions, mining companies, manufacturing companies and Crown corporations.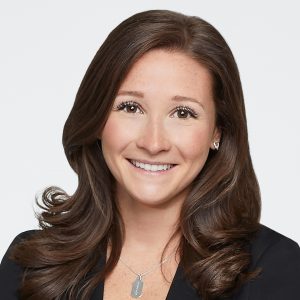 Dominique Di Fiore
Account Manager at Entr
Dominique Di Fiore is an Account Manager at Entr, a fast growing startup that is revolutionizing the event planning industry by connecting corporate clients and suppliers on their online marketplace. Dominique works to offer exceptional client service to large corporate clients throughout Canada. In addition, since 2007, Dominique has dedicated time to helping and supporting many charitable organisations in her community.
Andréanne Jalbert
Analyst at National Bank Financial
Working for the National Bank Group since 2010, Andréanne combines a vast experience in wealth management both with individual and SME clients. She currently works as an analyst with National Bank Financial and serves her firm's advisors at the national level. Philanthropy is particularly close to her heart and she has been involved for many years as a volunteer and administrator for various charitable causes involving children.
Noëmie Lachapelle
Director, Event at bicom communications
Awarded a diploma in fashion design at Cegep Marie-Victorin, Noëmie went on to UQAM university where she earned her bachelor's degree in management. Following her studies, Ms. Lachapelle worked in a variety of positions; Marketing & Branding for Group Dynamite and designer Denis Gagnon, Product Development for Studio Artefact creating costume and decors, Assistant Stylist for Olivia Leblanc-Montreal's international Stylist, contracted on several photoshoot's, fashion show's & programs such as "The Voice". She also worked in event-management with Group Sensation Mode as Project Manager for Fashion Week Montreal. Contracted in Paris, she worked as a designer's recruiter for the Parisian fashion program "Who's Next". Noemie has worked for over 15 years in the fashion industry honing her skills as an Event Producer & Planner.
Noëmie's consistent hard work, attention to detail and industry knowledge has helped her establish her career path in the events industry. Today Noemie is the Director of Events at BICOM Communications and has seasoned her portfolio working with several large brands. To name a few; Veuve Clicquot's "Yelloweek", creating a tailored food & beverage culture around the brand of champagne, celebration Veuve's way of life with a full week of strategic events, dinners parties & cocktails for both media and public. For Moët & Chandon, she organized a private and exclusive dinner for Mr. Alain Bouchard (Founder of Couche Tard) and other VIP's, for Carpenè Malvoti Prosecco organized a media excursion to the Opéra for an exclusive product tasting experience with Carpenè's Brand ambassador. Also, she produce the first premier of Cirque du Soleil in Toronto, for 2500 VIP at VOLTA's show. Over the past 3 years Noëmie has produced more then 200 events at current employment with Bicom Communications, for brands such as UNIQLO, New Balance, Vichy, Shopify and many more!

Fanny-Laure Malo
Producer at La Boîte à Fanny
Fanny-Laure Malo founded her own film production company, La Boîte à Fanny, in 2011. In the years since, she has produced the feature films Sarah préfère la course (Sarah Prefers to Run) and Pays (Boundaries), by writer/director Chloé Robichaud, as well as a dozen shorts, Toutes des connes, Maurice and Oh What a Wonderful Feeling, by François Jaros, and Chef de meute, by Chloé Robichaud. Her productions have attracted attention including selections at prestigious festivals, among them Cannes, Sundance, and Telluride.
Fanny-Laure currently has several projects in development, including shorts and features, in collaboration with creators such as Sarah Berthiaume, Anaïs Barbeau-Lavalette, Martin Laroche, Marie-Hélène Viens, Philippe Lupien, Sarah Pellerin and Philippe David Gagné.
In 2016, she was nominated for the Canadian Media Producers Association (CMPA) Emerging Producer Award. In 2017, she won Relève (emerging talent) awards from both the Association Québécoise de la Production Médiatique (AQPM) and Femmes de Cinéma, Télévision et Médias Numériques (FCTMN).
Fanny-Laure is also Vice-Chair of the Fondation René Malo, and is involved in Productions Laurem.
Evelyne Massicotte, B.A. Pharmacy and DESS HEC
Pharmacist, Professional services at Proxim-Uniprix
Evelyne Massicotte graduated from Université Laval with a B.A. in Pharmacy in 2011, and completed a Diploma of Higher Specialized Studies in Management at HEC Montréal in 2016. That same year, she joined Proxim as Program Development Head for the pharmacy chain's Professional Services division. She continues to work as a pharmacist in a community setting.
Mance Ménard St-Pierre
Lawyer at Gascon & Associés S.E.N.C.R.L.
Mance Ménard St-Pierre has been a member of the Quebec Bar since 2015. Lawyer at Gascon & associates, Mance acts mainly in real estate and corporate law, particularly in mergers and acquisitions, corporate reorganizations and real estate financing with financial institutions and private lenders. She is actively involved in residential construction projects as a member of the executive board of the family investment fund, GSM2 Investments Inc.
Maxime Trépanier
Wealth management manager at Gestion de patrimoine Assante
Maxime obtained his bachelor's degree in business administration (finance profile) in 2015. He joined the Assante Wealth Management team in 2016 and completed the IFC and CSC certifications. He works as a wealth management manager for individuals and businesses, supporting them with investments, financial, tax, and estate planning. Maxime has a curious nature and is involved in several entrepreneurial, philanthropic and sports projects.
Olivier Tsinos, MBA
President at Koula
With 5 years of cloud technology experience and over 10 years consulting SMBs on everything from finance to strategy, Olivier founded koula in 2018. koula is a CRM and workplace productivity advisory firm based in Montréal. koula helps its clients grow by creating effortless employee experiences using cloud technologies such as Salesforce, GSuite, Office 365, Slack and many more. Through koula cares' philanthropic focus on early childhood development and education, Olivier is proud to support the Marie-Vincent Foundation.
Donors
6 months ago
Michael Cegelski
6 months ago
Nadia Forgione
6 months ago
Stephanie Lê
6 months ago
Carolyne Boucher
6 months ago
Tay-Son Nguyen
Bon courage!